June 22, 2022

AFOTIMBER.COM

publikacja
2022-06-22 22:05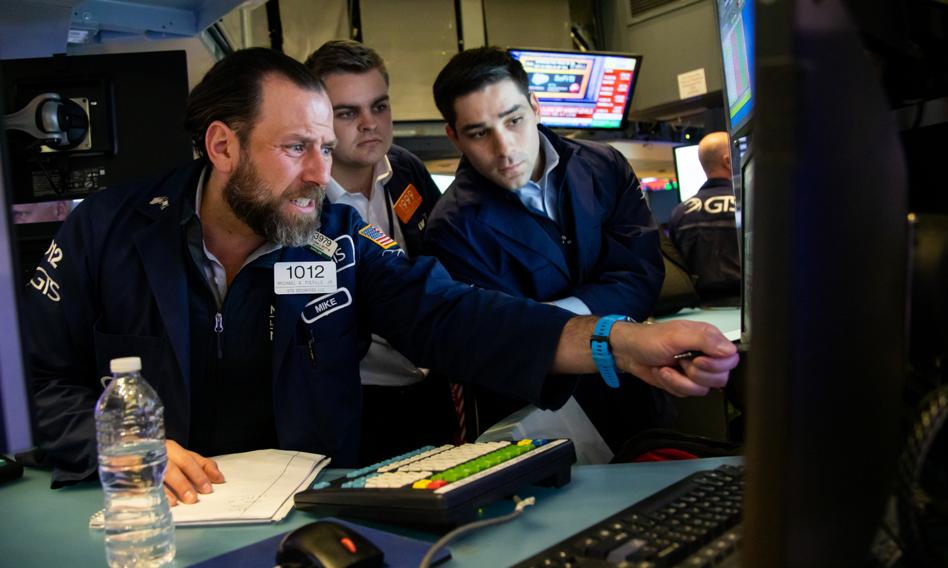 Środowe wystąpienie prezesa Rezerwy Federalnej zasadniczo
było pozbawione nowych akcentów. Indeksy na Wall Street zakończyły dzień
neutralnie, choć wcześniej usiłowały kontynuować wtorkowe odbicie.
– Nie próbujemy wywołać i sądzę, że nie musimy wywoływać,
recesji – powiedział Jerome Powell przesłuchującym go senatorom z Komisji
Bankowej. Był w tym tak samo wiarygodny jak wtedy, gdy rok
temu wmawiał nam, że inflacja jest "przejściowa". Teraz kierownictwo
Rezerwy Federalnej wydaje się być zdeterminowane, by zdławić najwyższą od 40
lat inflację CPI w Stanach Zjednoczonych, nawet jeśli kosztem będzie recesja i
wzrost bezrobocia.
Tymczasem jest całkiem możliwe, że recesja w największej
gospodarce świata rozpoczęła się już pół roku temu, tyle że jeszcze nie mamy
jej oficjalnego potwierdzenia w danych. Przypomnijmy, że w I kwartale PKB Stanów
Zjednoczonych był realnie niższy niż kwartał wcześniej, a model Fedu z Atlanty
obecnie wskazuje, że w II kw. annualizowana dynamika wyniesie…. 0,0%. Dwa z
rzędu kwartały spadku PKB ekonomiści nazywają "techniczną recesją".
Posiadacze akcji raczej nie są zachwyceni z takiego
ustawienia parametrów makroekonomicznych. Rosnącym
(choć wciąż bardzo niskim!) stopom procentowym w USA towarzyszy bardzo
wysoka inflacja oraz mocne spowolnienie wzrostu gospodarczego. Widać to już w
danych o aktywności przemysłowej (ISM, Phili Fed, etc.) oraz sprzedaży
detalicznej, która w maju już nawet w ujęciu nominalnym była niższa niż w
kwietniu.
W takich warunkach trudno wykrzesać dłuższe odbicie nawet na
tak silnie wyprzedanym rynku. Przypomnijmy, że od początku roku S&P500 jest
w plecy o 21%. Jeśli sytuacja nie ulegnie poprawie w ciągu następnych 6 sesji,
będzie to najgorsze od roku 1932 pierwsze półrocze na amerykańskim rynku akcji.
W środę Wall
Street nie było w stanie kontynuować
wtorkowego odbicia.
S&P500 zakończył dzień 0,13% pod kreską, choć w trakcie
dnia zyskiwał już prawie 1%. Podobnie jak Nasdaq, który finiszował z wynikiem
11 053,08 pkt., czyli 0,15% poniżej poziomu z wtorkowego zamknięcia. Dow
Jones oddał 0,15%, schodzą do 30 488,13punktów.
Amerykańskim indeksom ciążyły mocno taniejące spółki
naftowe. Akcje Exxona przeceniono o niemal 4%, a Chevrona o 4,2%. To reakcja na
coraz
głębszą przecenę ropy naftowej, która w Ameryce potaniała o prawie 4% i w
trakcie dnia osiągnęła najniższe notowania od 11 maja. To akurat cieszy
wszystkich poza akcjonariuszami spółek energetycznych. Kurs takiego Exxona od
czerwcowego szczytu spadł już o 16%, choć wciąż jest o 47,5% wyższy, niż był na
początku roku.
W ślad za ropą naftową mocno spadały też rentowności
amerykańskich obligacji skarbowych. Rentowność 10-letnich Treasuries poszła w
dół aż o 16 pb., schodząc do poziomu 3,1450%. Jak na ten rynek ruch o ponad 10
pb. w ciągu dnia to bardzo duża zmiana. Spadek rentowności sygnalizuje wzrost
ceny rynkowej obligacji. Zmiany o podobnej skali odnotowano na całej długości
krzywej terminowej w USA.
Krzysztof Kolany
Źródło: