October 28, 2023

AFOTIMBER.COM
Tree species
Navigation for News Categories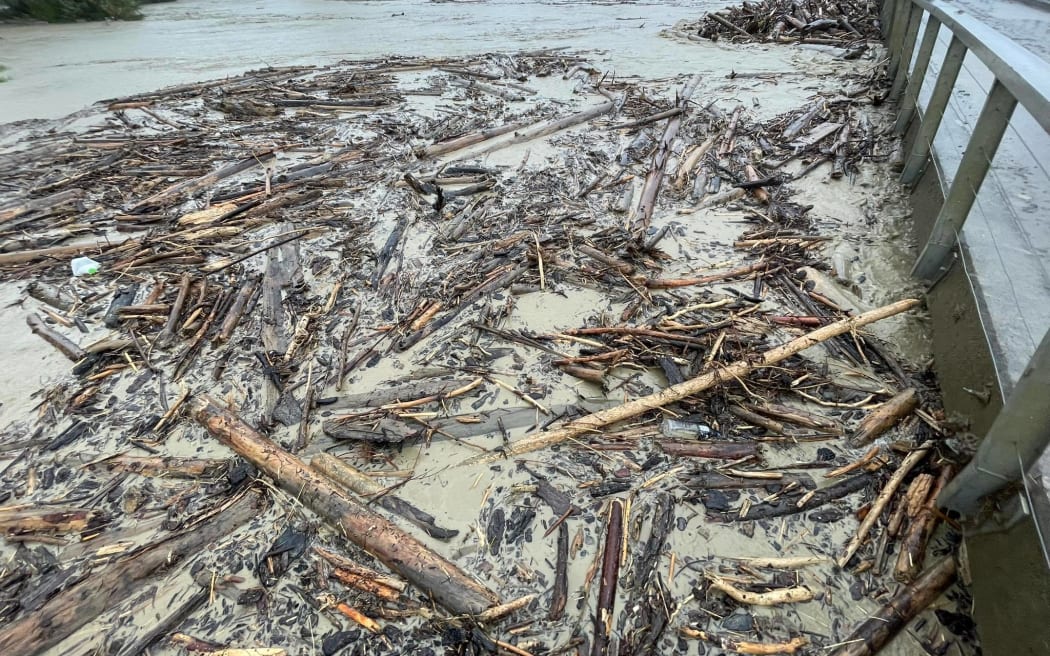 Flooding and forestry slash at Tolaga Bay on 13 February 2023, before the brunt of Cyclone Gabrielle hit.
Photo: Supplied/ Uawa Civil Defence
The harvesting practices of two forestry companies operating in Tairāwhiti are coming under the spotlight of an international auditor.
Storms in 2018 and Cyclone Gabrielle earlier this year saw mountains of forestry waste damage bridges and smash through farmland.
Gisborne District Council has successfully prosecuted five forestry companies over logging debris causing damage after the 2018 storms.
Community group Mana Taiao Tairāwhiti has been calling for stricter rules on forestry slash.
Group spokesperson Manu Caddie said the council prosecutions had probably caught the eye of the Forest Stewardship Council (FSC), which sets standards for responsible forest management worldwide .
FSC has ordered a Canadian expert to check out the New Zealand arm of international company, SGS, which audits forestry on its behalf in New Zealand.
Most international markets require timber imports to carry FSC certification.
The overseas expert arrives in the country next week and will assess the auditing of forestry company Ernslaw One and forestry service provider PF Olsen.
Both companies have been fined over forestry debris causing damage after the 2018 storms in Gisborne.
The auditor will also talk to affected landowners about forestry practices and the relationships they have with forestry companies.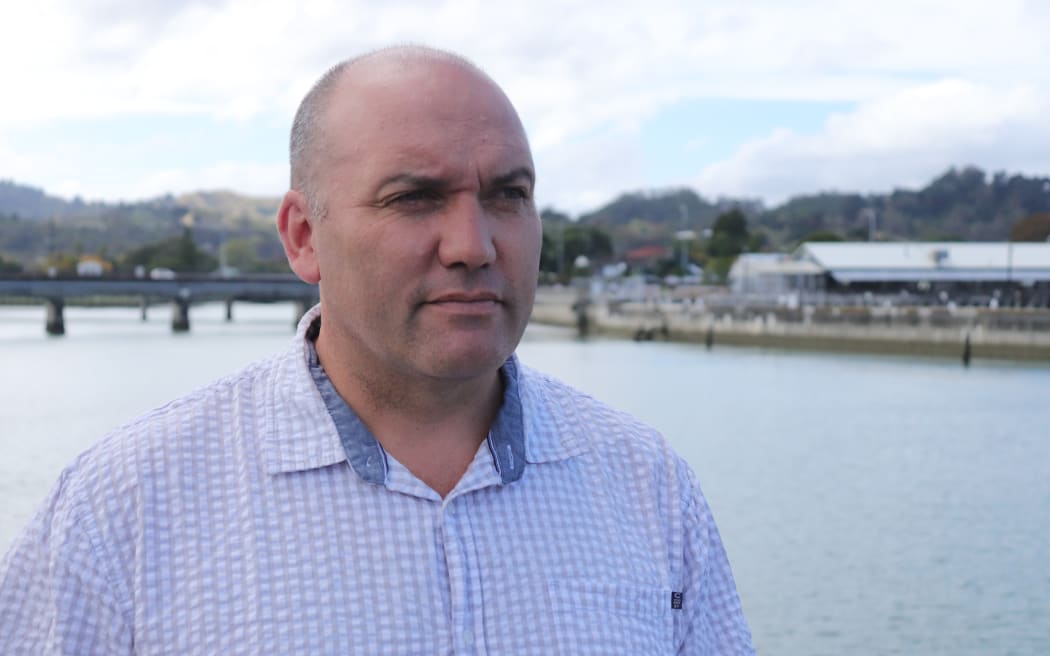 Mana Taiao Tairāwhiti spokesperson Manu Caddie.
Photo: Tom Kitchin
Caddie said something was not right in the auditing system when so much destruction followed storms.
"Environment court judges have issued quite stern comments in those judgements around those practices (resulting in slash) that the companies have been using, so these issues are on-going.
"Many of the forests, certainly the ones being audited in this visit, are FSC certified, so they've been audited by New Zealand based auditors usually… and clearly something isn't working, because there are these teriible practices which the courts have prosecuted companies around," he said.
Caddie's group had asked for the whole forest audit system to be looked at, but companies audited in 2022 still received certification.
"I don't know if they're going to revoke those certifications, if they did it would be pretty serious for the companies.
"They just wouldn't be able to sell their wood into major markets, including China where most of it goes, but I suspect most likely they'll work with them to address those obvious issues.
"Importantly, they're going to hopefully be reviewing the practice of the auditors who have been passing these plantations as meeting the requirements and see what's going on there," he said.
The Canadian expert will be in New Zealand for a couple of weeks.
Caddie said it would provide a valuable insight into what FSC viewed as responsible forest management.
"There's an opportunity for residents to appreciate what standards should be being met, and to know what to do when we suspect they haven't been met.
"We'll be able to see whether the audits are picking up the issues the locals are seeing on the ground," Caddie said.
Ernslaw One said it welcomed the FSC directing an assessment of the New Zealand based auditing system.
In a statement, the company said it had found the FSC audits to be thorough and the audit process conducted by the New Zealand auditor to be efficient.
Ernslaw One said it had been reviewing harvesting practices in Tairāwhiti and would continue to improve harvesting practices using new technology and innovation.