June 30, 2023

AFOTIMBER.COM
Timber
When Jarrod Hoskin was stood down from his job at a sawmill in eastern Victoria last year, there were no other relevant jobs for him to move into.
Key points:
Former Orbost timber worker Jarrod Hoskin had to relocate to NSW after being stood down from his job at a sawmill last year
More than 100 jobs have been impacted by the restrictions to native timber logging imposed by the Supreme Court last year and upheld on Tuesday
Environmental groups say the court's decision is a win for wildlife, including the greater glider and yellow-bellied glider
The father of three, 33, grew up in the small timber town of Orbost and was the third generation to work in the industry in multiple roles, including log truck driving, maintenance and harvesting.
Supreme Court orders have reduced the area available for logging in central and eastern Victoria, with the last operating sawmill in Far East Gippsland closing at the end of this week, resulting in the loss of about 35 additional jobs.
With no nearby sawmills to move to, Mr Hoskin and his family have relocated to Singleton in New South Wales.
He has transitioned into a new industry moving mining equipment as a heavy haulage truck driver.
"It just wasn't really viable to sit around and wait for someone to make a decision," he said.
"So I bit the bullet and decided to change work elsewhere.
"We can't just sit at home because the bills don't stop … so you've got to make a living somehow."
Decline of timber industry
The Victorian government announced the accelerated closure of the native timber industry in the state budget, bringing it forward to the end of this year instead of 2030.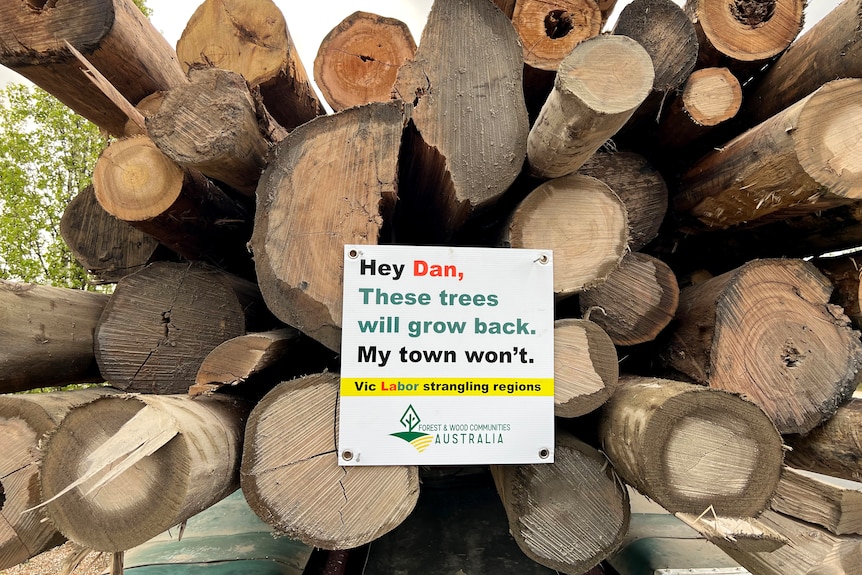 After the Supreme Court ordered stricter rules for VicForests operations, many sawmills had already stood down workers last year.
The Supreme Court had found the government-owned agency broke the law by failing to adequately protect the yellow-bellied glider and the endangered greater glider in Victoria.
The Supreme Court order significantly reduced the area available for logging.
It created wider protected areas where gliders were located and ordered that at least 60 per cent of basal area eucalypts in harvested areas be maintained where gliders were identified.
Transitioning workers
Mr Hoskin said the skills he picked up in the timber industry were valuable, but it was difficult to transition to a new industry.
"A lot of it was not what I'm used to. It's totally different from logging, so it's pretty much back to school and learning a whole new thing again," he said.
"I think a lot of the people in the timber industry will struggle to try and change jobs and careers because a lot of them, that's all they've done."
Parkside Orbost Mill is the latest and last sawmill to close in Far East Gippsland, with all workers receiving one-on-one case management and training opportunities through the Victorian government's Worker Support Program.
But forestry consultant and Orbost Chamber of Commerce secretary Garry Squires said the town had limited opportunities and could not properly prepare for the accelerated closure.
"The community was not happy with the fact that the government decided to close down native forest harvesting by 2030," he said.
"But it did give us seven years to make some preparations and look at other options for employment in the town."
What's next for timber towns?
In Orbost, a town of about 4,000 people, more than 100 jobs were lost due to changes to logging laws, Mr Squires said.
He said the frequently proposed idea of transitioning workers to the tourism industry was premature as the sector was not large enough to absorb workers.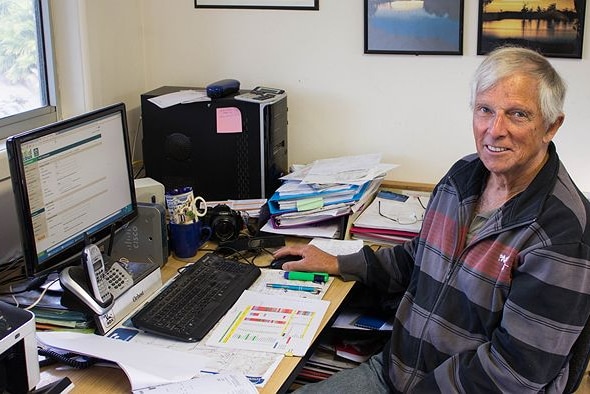 "Over a long period of time, tourism is certainly something to look forward to, but to develop an ecotourism market you need to have quality events that people can take part in," Mr Squires said.
"You need to have operators that are running those events, you need that infrastructure in place and we haven't got any of those things at present.
"So in the short-term, ecotourism is not going to help those people who are going to be out of work in the next week."
VicForests lost its appeal against the Supreme Court, which on Tuesday upheld its decision to limit logging in Gippsland and central Victoria.
Wildlife protected
Wildlife of the Central Highlands spokesperson Alana Mountain hopes the move will protect threatened wildlife, including the greater glider and yellow-bellied glider.
"This means that these animals actually have a chance to recover and that they should be now under the protections that were meant to be in place to begin with," Ms Mountain said.
"It's really wonderful for those species that have not had any proper protections in place until environment groups brought this before the court."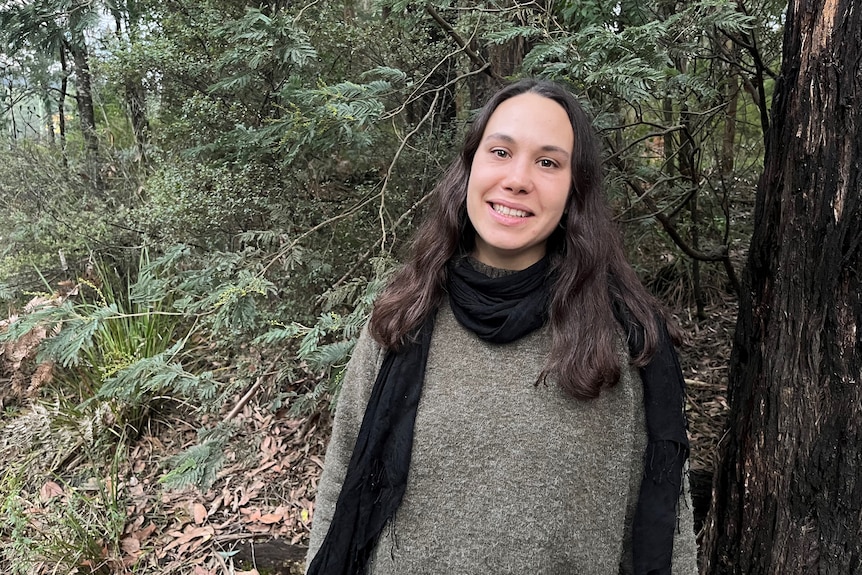 She says this will ensure wildlife security ahead of stricter measures coming into effect in 2024.
"It means that a lot of areas that VicForests are preparing to go in and log that had high density of gliders will be kept safe in the meantime," Ms Mountain said.
Wildlife of the Central Highlands plans to continue surveying areas at imminent risk of logging.
"[We'll make sure] they don't go unprotected, and we're going to maintain our efforts to understand where species are and how we can better protect them," Ms Mountain said.
Posted , updated